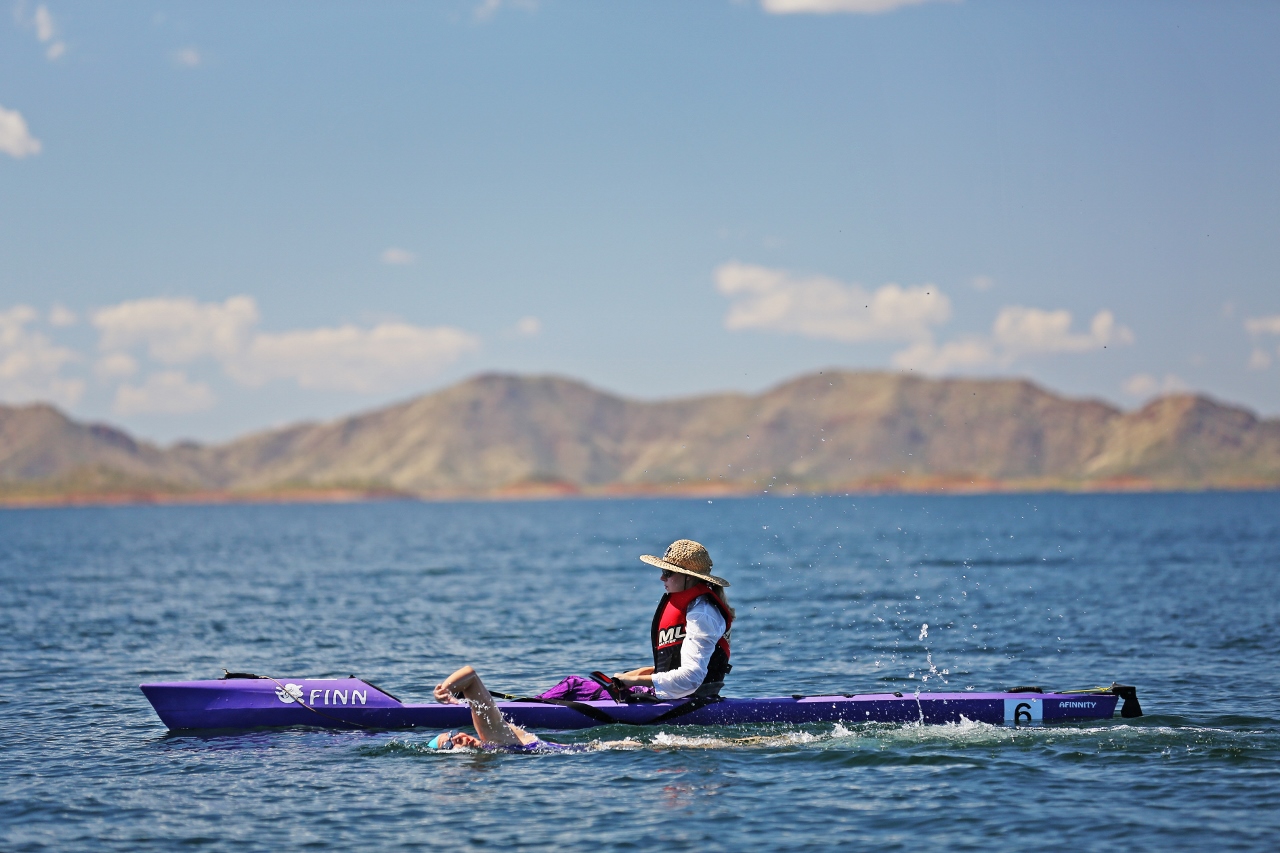 The Lake Argyle Swim was announced EVENT OF THE YEAR at the 2014 WA Sport and Recreation Industry Awards and is back again this May.
The race departs from a deep water start at the heart of Lake Argyle and finishes in the spectacular Bamboo Cove near the Lake Argyle Boat Ramp and Resort.
Competitors compete over a distance of either 10 or 20 kilometres as single entrants, pairs or teams of four.
For more information visit: www.lakeargyleswim.com.
View all events