The Horizon Power Gold Run is on this year at the Norseman Town Centre on 8 am Saturday, 25 August 2018. 
With free entry, free bbq and more than $1,000 in prize money up for grabs, why wouldn't you participate in the Gold Fever Festival event?
Learn more about the fun family run with 5 km or 10 km options on the Norseman Gold Fever Festival Facebook page.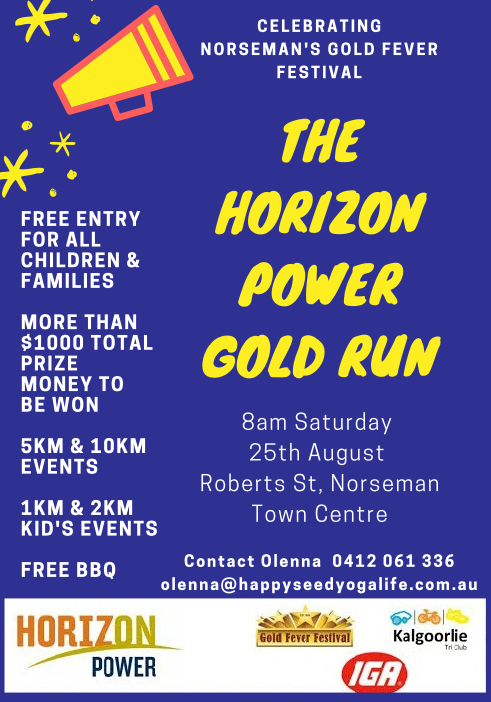 View all events