Two batteries capable of delivering up to two megawatt hours of power have arrived in Carnarvon where they will soon be part of a cutting edge trial.
Believed to be the first trial of its kind in Western Australia, the two 1000 kilowatt batteries housed in two 40 foot containers will be connected to the Mungullah Power Station and used to store energy produced by that station with the primary function of providing spinning reserve support for the islanded power station.
At present, in order to ensure reliable power supplies to the community, Horizon Power always has a spare generator running in the event that there is a fault with one of the generator providing the power or a big spike in demand. For example, if we need three generators to meet the demand for power, we run four generators. The extra generator is known as spinning reserve.
The batteries will be tested to see if they are capable of rapidly providing that energy in the event of a spike in demand or one of the generators stops running, potentially saving hundreds of thousands of dollars a year in fuel and maintenance costs.
"The use of the battery storage unit means that the cost of providing spinning reserve to supply electrical power for Carnarvon will be significantly reduced as we will be using stored battery energy rather than gas or diesel to provide reserve power," Horizon Power Managing Director Frank Tudor said.
"We have a clear aim to embrace new technology and drive the increased uptake of distributed energy and the capability of microgrid technology.  The installation of this battery is another step towards achieving this ambition."
The batteries were provided by Chinese company, Tianjin Lishen Battery Joint-Stock Company Limited (Lishen), which won an open tender last year.  If the trial is successful, Horizon Power will purchase the batteries at the end of the 12 month trial period.
The batteries have travelled 5,476 nautical miles across the ocean from China and another, 913 kilometres by road from Fremantle and were unloaded by crane in a delicate operation.
Project Director Brett Whisson said the trial will include testing the batteries in a range of operating modes including spinning reserve. The trials are expected to give Horizon Power more information about how it can better support renewable energy installed in Carnarvon with this additional energy storage, however the battery installation will not automatically result in an increase in hosting capacity.
Horizon Power has Australia's largest portfolio of remote microgrids, or isolated power systems, and is exploring ways of incorporating new technologies such as battery storage and new devices which may allow more renewables to be installed.
When Horizon Power built the Mungullah Power Station it committed to incorporating renewable energy into this station. The trial is the first step in meeting that commitment.
Mr Ying Li, Managing Director of Lishen Australia, said "From the point of contract execution in October 2016 to delivery on site in March 2017, the Carnarvon Energy Storage Trial has moved at a fast pace. Lishen is pleased to be involved in this project and is highly confident in the delivery of world class energy storage technology at a competitive price. We look forward to the successful results of this project and the future applications of our technology."
Fact File
·         Current capacity at the Mungullah Power station is 17 MW
·         The town of Carnarvon in Western Australia's Gascoyne region has one of the highest distributed Renewable Energy Generation (REG) levels of all of Horizon's islanded networks. The average daily load of 6 MW is partially supplied by 121 individual PV installations totalling 1.3 MW in capacity.
·         The batteries will be housed in 2 x 40 foot containers
·         Four x 500 kW inverters will be housed in a 20 foot container
·         Batteries will deliver two megawatts power capacity and two MWh energy capacity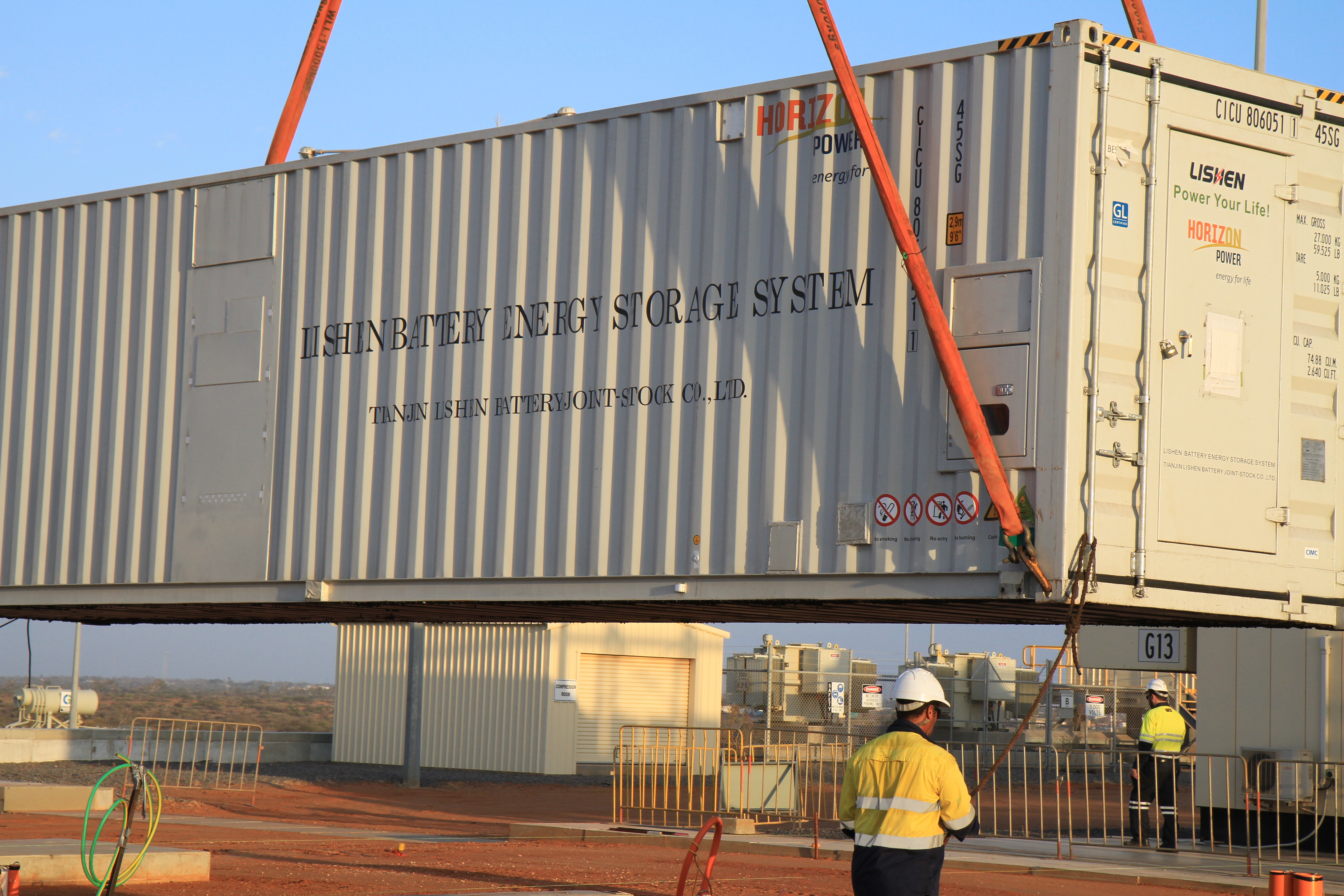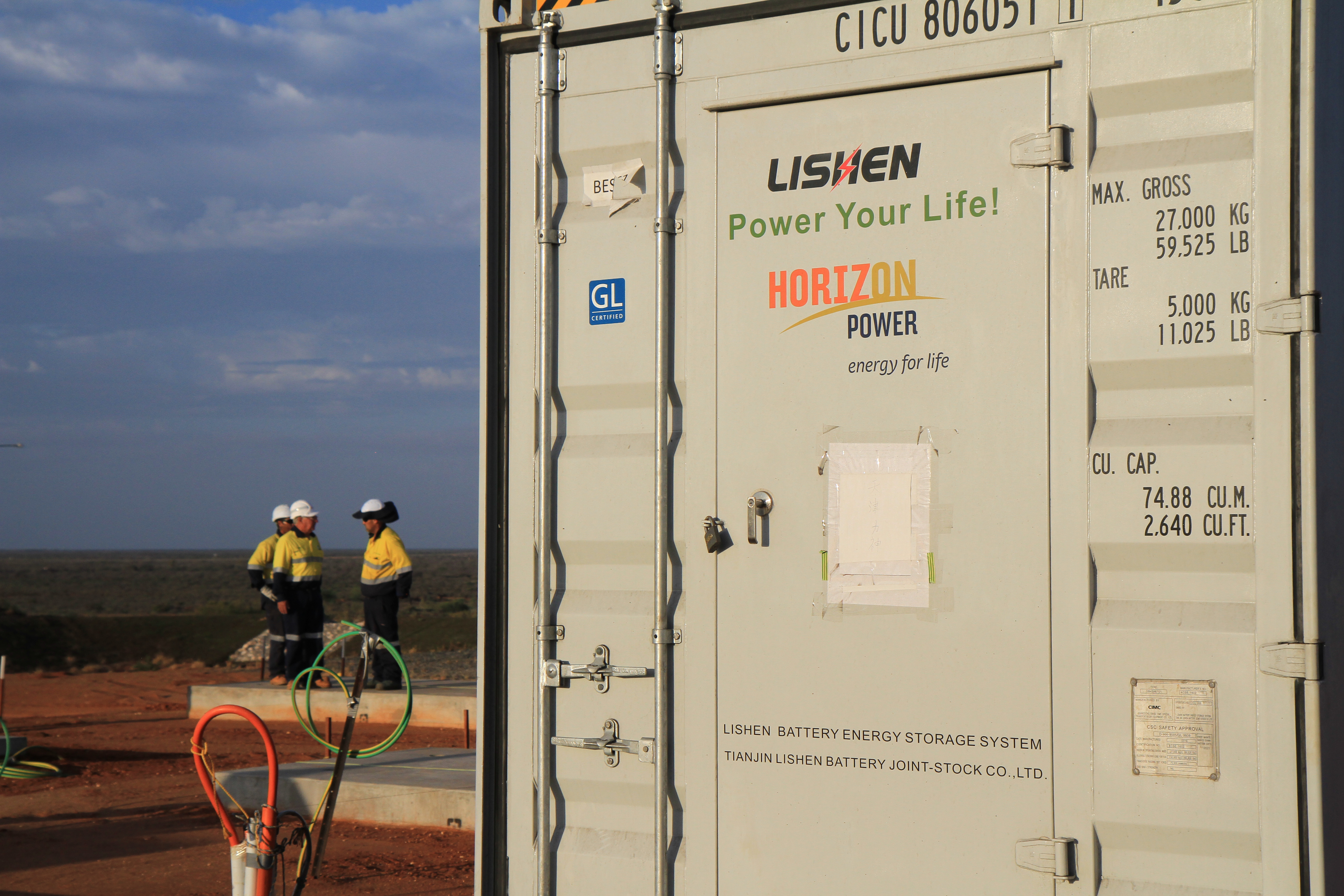 For media queries call 1800 799 745.
- ENDS -