Several exciting market opportunities will be offered over the coming months for a range of world-class enterprises and experienced local businesses to work with Horizon Power as it progressively transforms electricity supply across regional Western Australia.
With unparalleled levels of solar photovoltaic (PV) adoption, Western Australia and much of the nation are now experiencing the world's most dramatic electricity transformation since Edison and Tesla in the late 1800's. This transformation holds out the promise of reduced energy costs for customers and communities and creates significant opportunities to deliver new value and create jobs for Western Australia.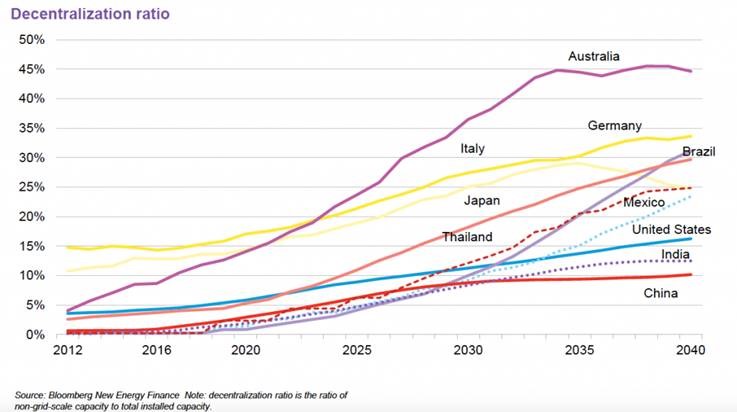 However, achieving the full, equitable benefits of this transformation will not 'just happen'. It needs utilities, customers and communities to work together to ensure:
new Distributed Energy Resource (DER) technologies, such as solar PV, energy storage and demand response, can function seamlessly together with the electricity system; and,
the benefits of DER become increasingly accessible to all customers, regardless of where they live, how much they earn and whether they rent or own their home.
Horizon Power takes this challenge seriously and anticipates significant opportunities to deliver new value for its electricity customers together with new industry and job creation for Western Australia.
With its unique vertically-integrated structure, Horizon Power is well placed to advance solutions that seamlessly integrate DER into the traditional electricity supply chain to maximise benefits for all.
In the near future, we will offer market opportunities to leading enterprises, including local businesses, to develop holistic, integrated solutions.
One of the first will be an opportunity to supplement the deployment of off-grid technology for the Esperance region and other remote areas. Other tenders will be issued which relate to major projects and trials such as the Onslow Distributed Energy Resources Project and the Carnarvon Distributed Energy Trials. Examples of the solutions we will be seeking include:
Orchestration platforms for optimising the way that DERs and off-grid technologies deliver customer and electricity system benefits;
Virtual Power Plant (VPP) architectures for supporting energy resource clustering and dispatchability in high-DER communities; and,
DER and off-grid technology elements that seamlessly interoperate with orchestration platforms and the electricity system.
Together with Western Power's exciting recent announcement regarding the large scale trial of off-grid technologies, Horizon Power's parallel activities reinforce the significant national role that Western Australia is playing to spearhead a more customer-centric electricity future.
To remain informed of these market opportunities, register your interest at: jointheenergyrevolution@horizonpower.com.au
For more information contact our media line on: 1800 799 745